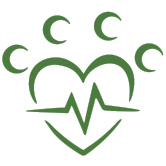 Natural – Hypoallergenic
Clinivet is formulated without wheat, beef, lamb and soya products. These ingredients are known to be common allergens, and can contribute to conditions such as digestive upsets, dry, flaky and itchy skin, and a dull coat. By excluding these products from the diet, it is possible to reduce the occurrence of these allergic reactions.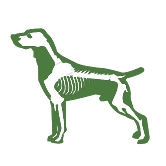 Strong Skeleton
A strong skeleton is needed to provide support for the body. It helps protect all internal organs from damage and provide the structure for muscles to attach so that the body can move. A correct balance of pH and minerals help promote a strong skeleton and help aid a speedy repair, should the body become damaged.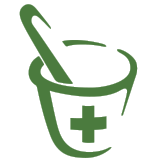 Healthy Gut
A healthy gut helps protect against indigestion and promote a healthy gut environment and can reduce the incidence of colitis and diarrhoea. The addition of fructo-oligosaccharides and mono-oligosaccharides to Clinivet boosts levels of 'friendly' gut bacteria and limit the growth of less friendly bacteria.

Grain Free
Clinivet's Grain Free options are perfect for pets that have digestive problems or a grain allergy. Grain free dog food has more protein and less carbohydrates making it easier to digest than grains that are carbohydrate heavy.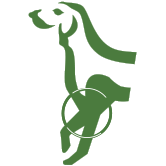 Anti-Cramping
Muscles cramp when they contract (tighten) without you meaning to do so. This is more common when muscles are overused or injured, or when you have low levels of minerals and electrolytes in your body and can be very painful.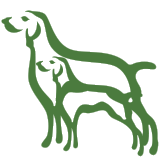 Supported Growth
Vitamins and minerals are essential to maintain health and growth and are involved in the metabolic reactions in the body. They are necessary for the development of strong bones and teeth, and in nerve and muscle action.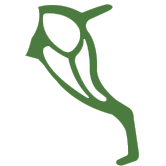 Strong Muscles
A diet with a high protein and high meat content helps to build strong muscles and encourage lean body growth. Especially suitable for very active dogs, who are getting plenty of exercise every day.
Improves fertility
Naturally occurring antioxidants like selenium, tocopherols and lycopene's which aim to increase the efficacy of vaccinations, improves fertility and promote overall health and quality of life.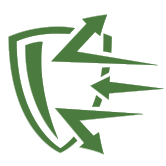 Protects – Protected Immunity
A strong immune system is vital in keeping the body strong and healthy. This important defence mechanism protects the body from unwanted pathogens, and cells from oxidative damage.
Tasty
The Clinivet kibbles are covered with a tasty chicken liver coating, to provide an exceptionally palatable food, to ensure your dog will enjoy all the health benefits in the food.
Cardio Care
Taurine is thought to help protect against heart failure, and is essential for cardiovascular function, and the development of skeletal muscle and the central nervous system.
Rich protein source
A rich protein source which is easy to digest and provides all the essential amino acids our dogs need.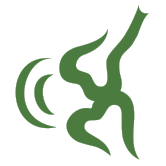 Strong Bones
The bones and joints of dogs are placed under extreme stress and strain after intense exercise. This can cause the cells in the bones to breakdown, the cartilage to thin, and fragments to break off causing pain and swelling in the joint. Glucosamine sulphate, chondroitin sulphate and Methyl-Sulphonyl-Methane (MSM) are natural sugars which help preserve the joint integrity, and help aid conditions such as arthritis, by reducing pain and inflammation in the joint.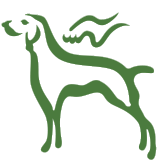 Healthy Skin
A shiny coat and healthy skin are signs of a healthy body. A balanced Omega 6 to Omega 3 ratio is thought to reduce the incidence of inflammatory responses, such as dry, itchy, flaky skin, arthritis, visual defects, cancer and infertility. Essential oils from fish and linseeds are excellent sources of these essential fatty acids and help support the coat and skin condition.